My WWDC18 Scholarship Experience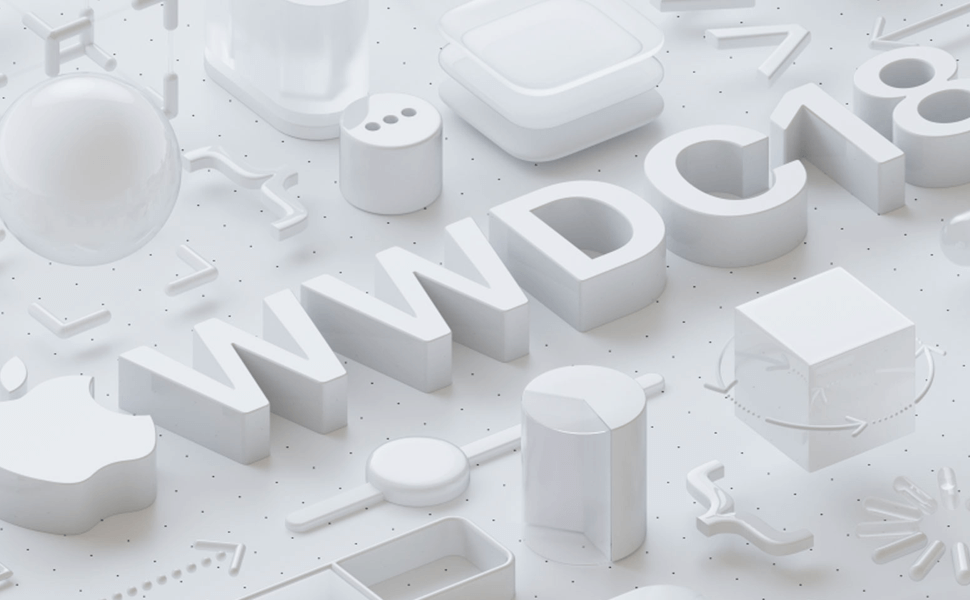 It was April 20th, 10:32 pm when I received an email from Apple with the subject You've won a WWDC18 Scholarship. I was extremely excited as Apple offered me not only the opportunity to attend WWDC18, but agreed to pay for my travel and lodging expenses for the week as well 😃 I arrived in San Jose on Saturday, June 2nd, two days before the conference after a long flight; 13 hours from Istanbul and stayed for an amazing 8 days!
In this article, I'll share my experience throughout the week, what I learned, and some tips for future attendees.
The new Apple Park is simply mind-blowing!
A day before the conference, Apple took all 350 scholarship winners to an orientation at the Apple Park; their new campus, we had an open buffet at Caffe Macs, the food was delicious with many options, then asked if we're ready to walk to the secret location where the orientation will occur, it was the Steve Jobs Theater, and Oh my god! it is an art masterpiece, where you see clearly how art and architecture mix in a very unique way!
Esther Hare and Tim Isted welcomed us and gave a presentation about diversity, accessibility, environmental responsibility, and how we can have an impact on the world and make it a better place. Tim Cook appeared and congratulated us, we took a group photo with him, and I was lucky to get my selfie with him 😎
Apple staff gave us a pair of AirPods each 🤩, we spent some time at the Visitor Center enjoying some fine coffee and exploring the campus using AR!
It is never too late, (or too early)
While waiting in the line for the opening keynote next day I got to meet many developers of a very wide range of ages. Niall Kehoe who is just 14 and yet this was his second time to WWDC! and others who were over 60 years. If you are not sure if it is the right time to start — or continue — learning programming, well, you are wrong, you should start right now!
Apple's ecosystem is very healthy right now
While Apple released software updates to iOS, tvOS, macOS, and watchOS which impressive performance improvements and new features at the opening keynote, what caught my attention the most, was how their ecosystem is very healthy, iOS 11 install base is over 85%, this enabled them to become the largest Augmented Reality platform in the world in less than 2 years!
A different approach to Machine Learning
While Google, Amazon, and others are leading the AI revolution, Apple is not resting on their laurels, instead, they have a very different approach, their strategy is focused on running machine learning locally instead of sending users data to the cloud. Advanced tasks like face detection, image processing, and natural language processing are run offline on the device without the need for an internet connection. This sets Apple away from the competition and sets a new benchmark for how user privacy should be respected and not compromised!
Swift is growing rapidly, but ObjC will not die anytime soon
Swift is one of the fastest-growing programming languages out there, but Objective-C is still very popular, I met many developers who are not only maintaining existing Objective-C codebases, but starting new projects using it as well. The fact that Apple uses Objective-C heavily in their operating systems and apps makes it a very important language.
Apple stated that 350,000 apps on the AppStore are now written in Swift, but keep in mind that there are still 1,850,000 apps in Objective-C.
It never hurts to learn some Objective-C beside Swift, I guess that will be one of my goals for 2019 😉
Planning to attend WWDC19, here are some tips
You're at WWDC for a few days, come prepared with questions for Apple engineers, ask for feedback on your code.
Sessions are great, they have tons of knowledge, but remember they are available online, you can watch them later, focus more on labs, ask questions and meet Apple engineers.
You have thousands of smart, talented and diverse people in one place, this is a great opportunity to make new friends. Talk to people, listen and show interest.
Lyft and Uber are great ways to move around quickly, however, 🛴 were much cooler!
California is awesome, have fun and enjoy the week!
Follow me on Twitter, I'll post more tips before WWDC19 😁
Finally
Attending WWDC was an exceptional experience, it was an experience of a lifetime, I learned new skills and met amazingly brilliant people. I am very grateful to Apple for their support and wish to see you all again at WWDC19!